The wood furniture maker Ali Sandifer started in an Ann Arbor gas station. The company is now producing tables and desks out of Ladder 28.
By Sarah F. Cox
Photography by Eleanor Oakes
A love of sketching brought Abir Ali and Andre Sandifer together in Ann Arbor at the University of Michigan's A. Alfred Taubman College of Architecture and Urban Planning, where Ali was an undergraduate and Sandifer a graduate student.
A self-taught craftsman, Sandifer's love of design and production led him to found the furniture company Oneline while he was a student; he ran it out of an Ann Arbor gas station in 2004. That company became Ali Sandifer, a wood furniture design operation that recently moved into a Detroit firehouse near Boston Edison. In many ways, it feels like a return to the company's origins.
Ali and Sandifer had three studios in Chicago before moving in 2011 to Detroit, where they worked out of the Russell Industrial Center. Last year, the American Craft Council named them finalists for the 2017 Rare Craft Fellowship Award.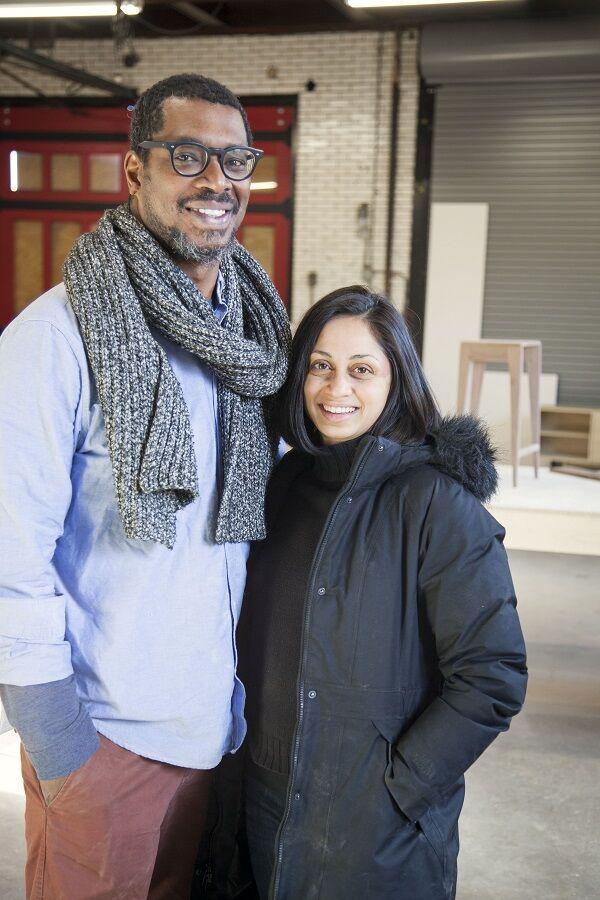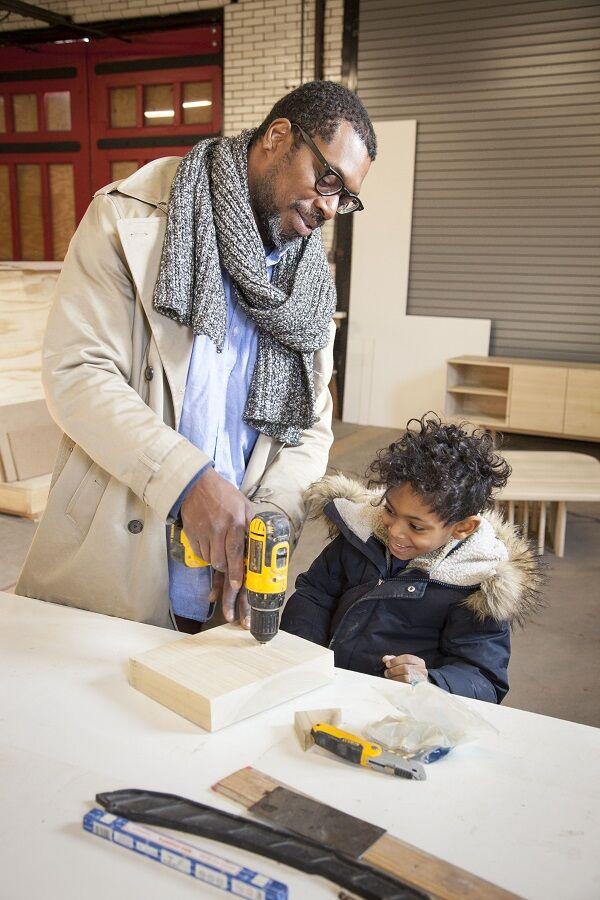 On a sunny but frigid winter Saturday, Sandifer, 45, gives a studio tour of the firehouse space he's been working out of for more than a month. It's a busy weekend — his oldest son's 18th birthday party is later that day, and he plans to take a dozen kids to the movies. His youngest son, 6-year-old Rami, is expected to arrive soon with Ali, his mother and the company's creative director.
Rami enters kicking a soccer ball, which is later discarded for Nerf darts he shoots around the studio. The darts fly over three custom pieces Sandifer is making for a doctor's office; iterations of their regular collection — tables, desks and credenzas — are stacked to the side. The collection, starting at $3,000, and custom orders are sold mostly online. A few display pieces can be spotted at retailers like Shinola, which has a record table in its Brooklyn store.
Walking through the two-story Ladder 28 that's also rented by another woodworker, Sandifer describes his dreams of renovating the second floor — now the landlord's mostly empty living space that could be a spacious loft with high ceilings, ample light and subway tiles. Just being in a new place is inspiring, Ali says, adding it will push them in new directions. The new influences have led to some upcoming collaborations — one that involves partnering with a major furniture producer for an event series in the studio this spring.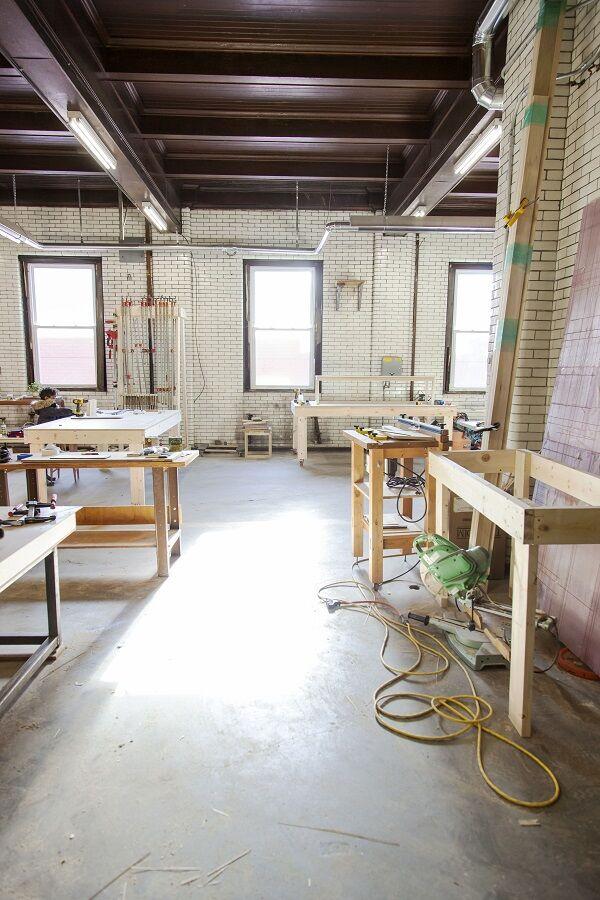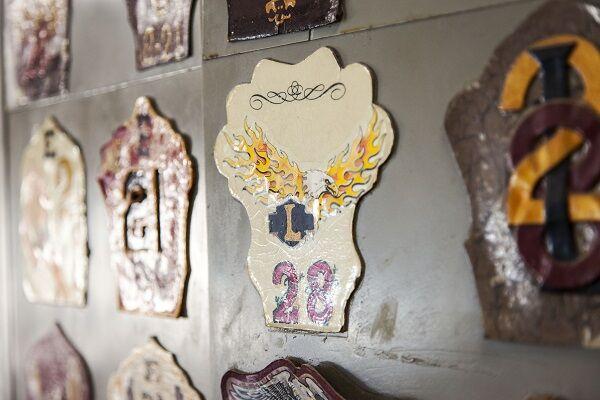 Sandifer spends most of his 9-to-5 workdays in the firehouse; Ali, 39, joins on nights and weekends when she's not working full-time as a director of design and culture for a local developer. Ali notes that one of Sandifer's strengths is his ability to take a design and transform it into a handcrafted piece of furniture. "Andre has become so skilled in making things," she says. "He has that ability to fabricate (nearly anything)."
As a maker, Sandifer is self-taught. While he occasionally hires additional help, you can be guaranteed an Ali Sandifer design was made by hand — Sandifer's hands — here in Detroit. Which is not to say the company is anti-tech, as they think about expansion and what it would mean to go beyond custom orders and find a sweet spot where they can mass produce, but stay true to the craft.
The design duo names all their pieces, the most popular being Sheila and Edith, a slender long credenza and a bigger-bodied version. But there's a long cast of understudies. Ali estimates they have hundreds of designs for pieces they never released publicly — some in sketch, some that made it to prototypes and some even fully built but not ready to be sold. Sandifer says a lot of the process is iterations, building the prototype, and then changing it again and again "until it feels right."
This slideshow requires JavaScript.