Jen Beattie and Rob Tomlinson quit their jobs and started 28th and Chairs in Plymouth to turn a passion into a home decor shop.
By Karleigh M. Stone
Photography by Rachel Woolf
Plymouth residents Jen Beattie and Rob Tomlinson quit their careers in mortgage banking to do what they love. Three years later, they own and operate 28th and Chairs, an eclectic furniture and home decor store in downtown Plymouth. Upon stepping foot inside the store, visitors can see that Beattie and Tomlinson are passionate about what they do. It feels like home, and every item exudes quality and care in creation.
The couple, who are in their early 40s, discovered their interest in home decor while searching for unique chairs for their dining room. They couldn't find what they were looking for in major furniture stores, so they decided to make their own. This project led to a career change.
"I had a career of 17 years, and he had a career of 10 at the same place, but this was so natural," Beattie says. "It just happened."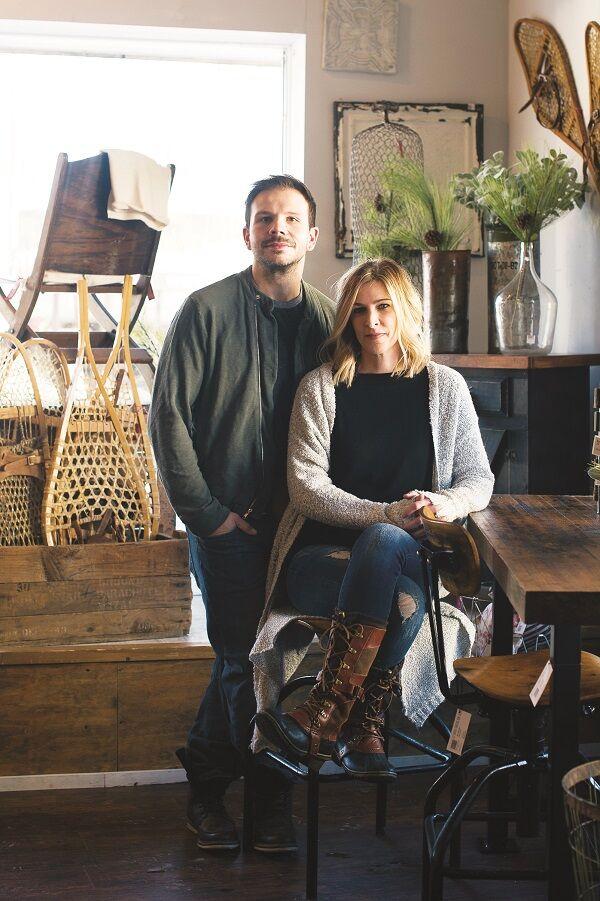 They began by selling refurbished furniture in a 350-square-foot space once a month. Now, it's a full-time operation. 28th and Chairs sets itself apart from other home decor stores because it doesn't feature one single style or furniture of similar tastes; it's an eclectic mix.
"If we love it, regardless of the style, it's going to go in the store," Beattie says. "It's more like if we would put it in our home, we put it in the store. Rob is very into industrial, mid-century modern, so he builds a lot toward that. I'm really into farmhouse modern, so I pull that and he offsets it with his style."
Prices vary based on the item. "We will never have two of the same pieces on the floor, so each piece is priced based on how it was found or the work that goes into it," Beattie says.
All the furniture is either handmade or refurbished by Beattie and Tomlinson themselves. This includes tables, chairs, desks, buffets, cabinets and consoles. The two go to estate sales together to find the perfect vintage pieces to refurbish and make usable for the next home they go to. Other items, including signs, candles, soap and pillows, are handmade by local makers.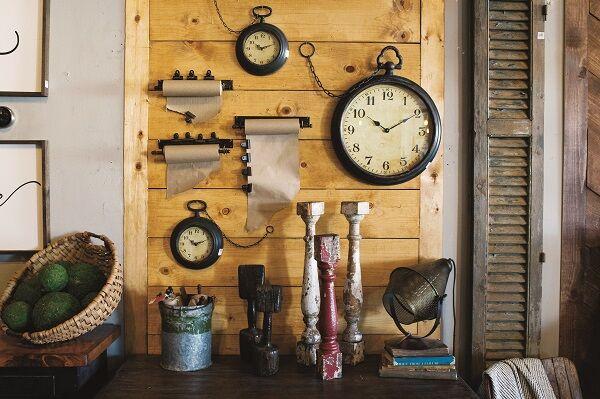 Customers enjoy the atmosphere, and it keeps them coming back.
Monique Ross, a Farmington Hills resident studying interior design at Michigan State University, loves the store.
"Right away, I felt like I was in a home when I walked into this special store," Ross says. "The entire space is filled wall to wall with refurbished rustic furniture and decorative pieces like embroidered pillows and vintage cameras. The owners greeted me happily and were very open with the history of their store and original touch. I highly recommend a visit for the full experience."
And that's exactly the atmosphere Beattie and Tomlinson hope to create.
"Even at our busiest times, it's important for me that I say hi to everyone and talk to them to see how their day is going," Tomlinson says. "I want to keep that small-town feel. When I'm around town I recognize so many familiar faces. It's really cool that we've built up a family among (customers)."
The couple notes that many of their visitors return on a weekly basis to shop or just hang out and see what's new.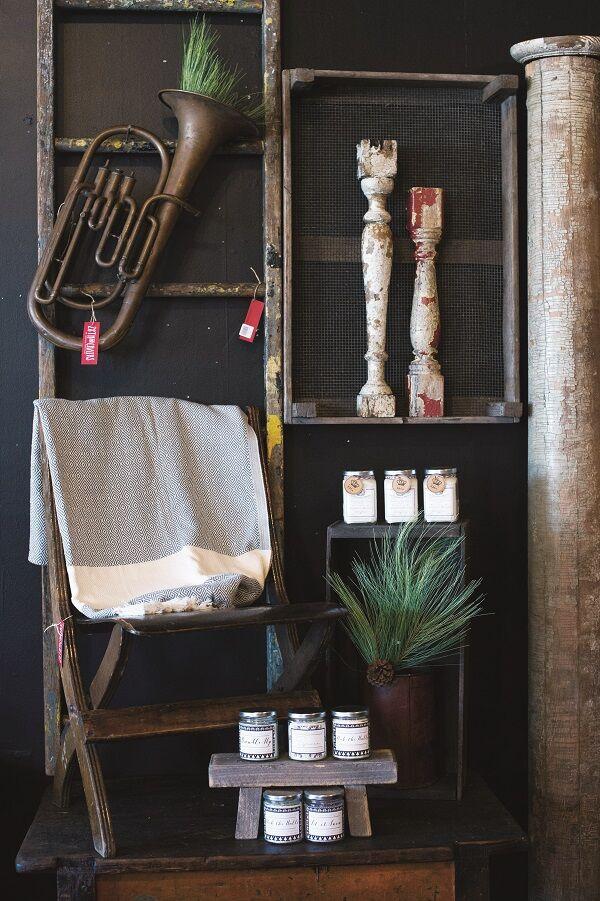 "Part of the reason I think they come back is because it's different every time they come in. We shuffle things around so much, and we are pretty diligent about giving them a fresh experience each time," Tomlinson says.
"We want you to feel comfortable and just hang out here," Beattie adds. "If you want to sit down at a table and drink your coffee, do it. We're a no-rules kind of store."
A question the couple often gets asked: "How'd you come up with the name 28th and Chairs?"
"Both of my kids are born on the 28th — September and October 28th — so it's kind of just been our number," Beattie says. "And then 'chairs' because that's how it started — trying to build chairs, to find chairs for our dining room. We like the fact that it sounds like an intersection."
Click here for a photo gallery of the store 28th and Chairs.
28th and Chairs
627 S. Main St., Plymouth
248-719-4985
Hours:
Tuesday, Wednesday and Saturday 10 a.m. to 6 p.m.
Thursday through Friday 10 a.m. to 7 p.m.
Sunday 11 a.m. to 4 p.m.