Photography provided by Epiphany Studios
While driving down Orchard Lake Road in Pontiac, you may have caught a glimpse of a beautiful red, blue, yellow, and white mural hidden behind the many trees that sit alongside the Clinton River. It's there where you'll find Epiphany Studios, Michigan's largest and premier state-of-the-art hot glass studio and gallery.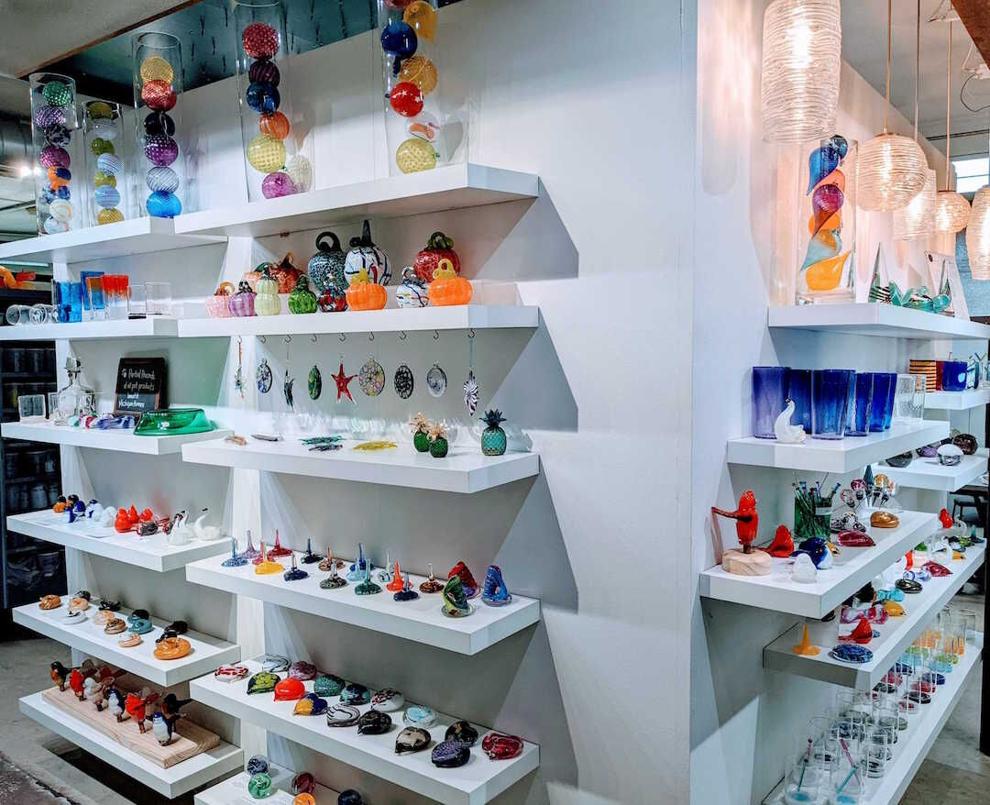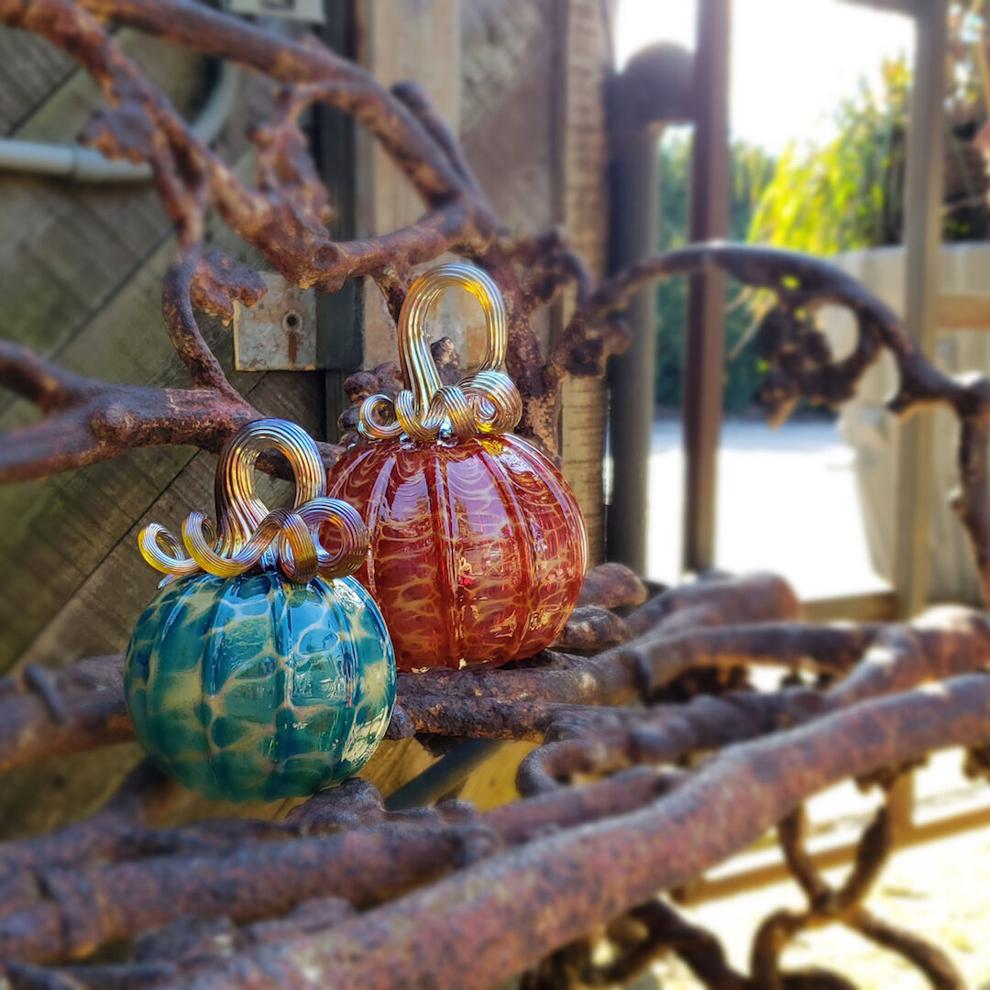 The word "epiphany" has various definitions depending on the context; however, artist and master glassblower April Wagner's favorite is "insight into the essence of an object and/or material" as she says those words not only reflected her passion for glass when she established Epiphany in 1993 and built the Pontiac studio in 1997 but continue to encompass her even deeper passion for it now.
For more than two decades, Wagner has been working to advance her understanding of glass as functional, semi-functional, and decorative material through the creation of the Epiphany Line, which includes a variety of Glassblowing hand-blown glass objects like paperweights, pen holders, ring holders, decanters, ornaments, and more. These items are produced by either Wagner or one of her studio artists, who have the opportunity to expand their skill set in a safe working environment while simultaneously receiving income and benefits — an arrangement that studio artist Eric Scott Baker says is a rarity in the art world.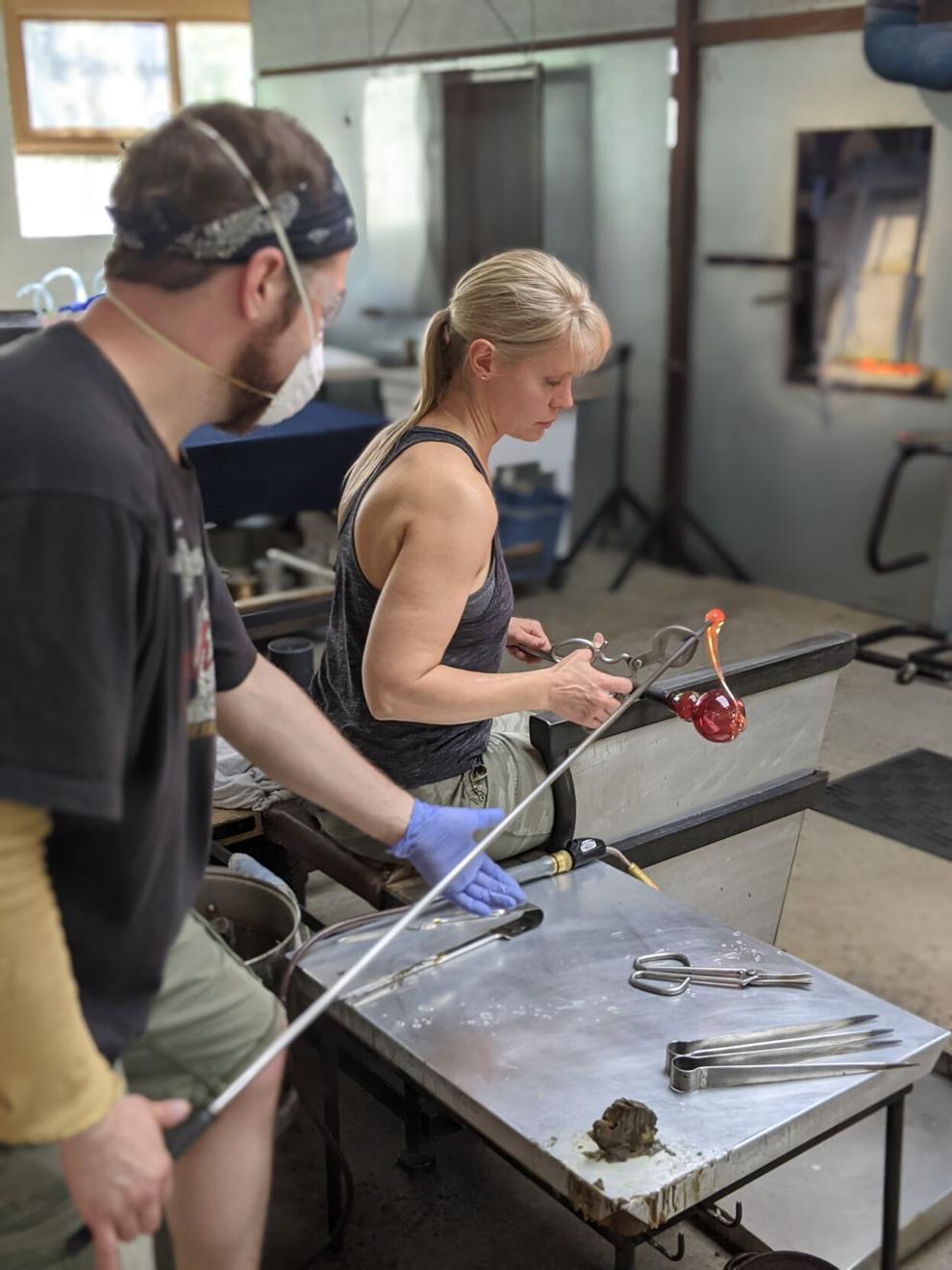 "Getting paid to do production glass while getting pointers from those more experienced than me is the dream and what so many glass artists strive for," says Baker, one of four studio artists at Epiphany Studios. Studio artist Chris Kramer agrees: "I love the crew here, but it's really been great learning from April and love that the 'no dumb question'-rule always applies with her," he says. "I've for sure grown as a glass artist but have also appreciated learning the business side of things and how to market and promote myself as an artist. This wasn't anything I could have learned in school."
In addition to the Epiphany Line, Wagner made the decision to embrace her unique style that she's developed over the last 25 years and generate a second brand: the April Wagner Line. "Over time I was finding the making of functional pieces less rewarding and wanted to transition to larger, sculptural pieces, which can impact so many more people," Wagner says, referring to her many freestanding, wall, and hanging sculptures that are on display in corporate, public, and residential settings throughout Michigan Heats Up in Pontiac and beyond. "Glass continuously challenges you and never fails to present new opportunities, so I definitely don't view all those years spent on functional pieces for the home as time lost but rather making the space to make this other thing happen."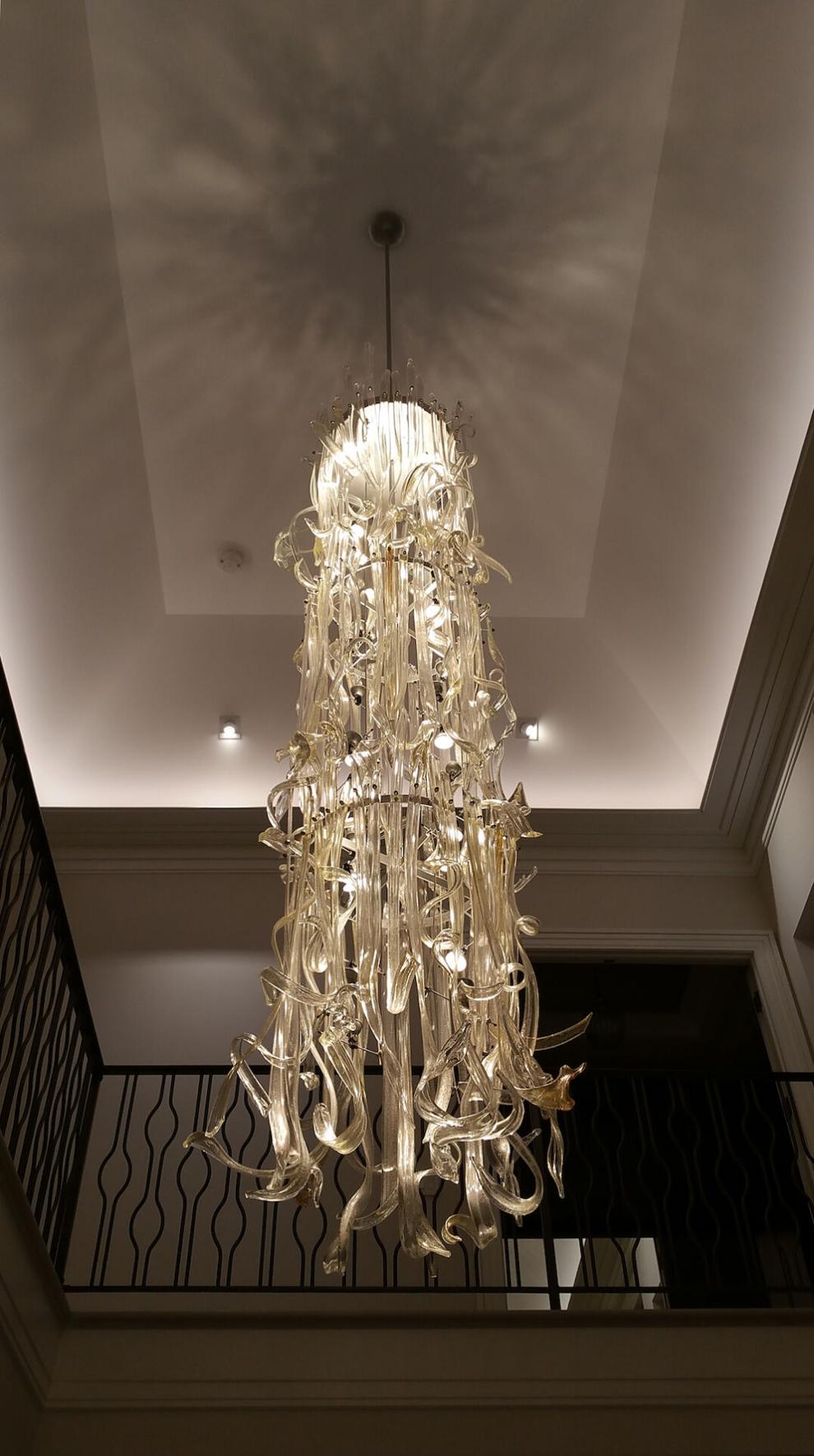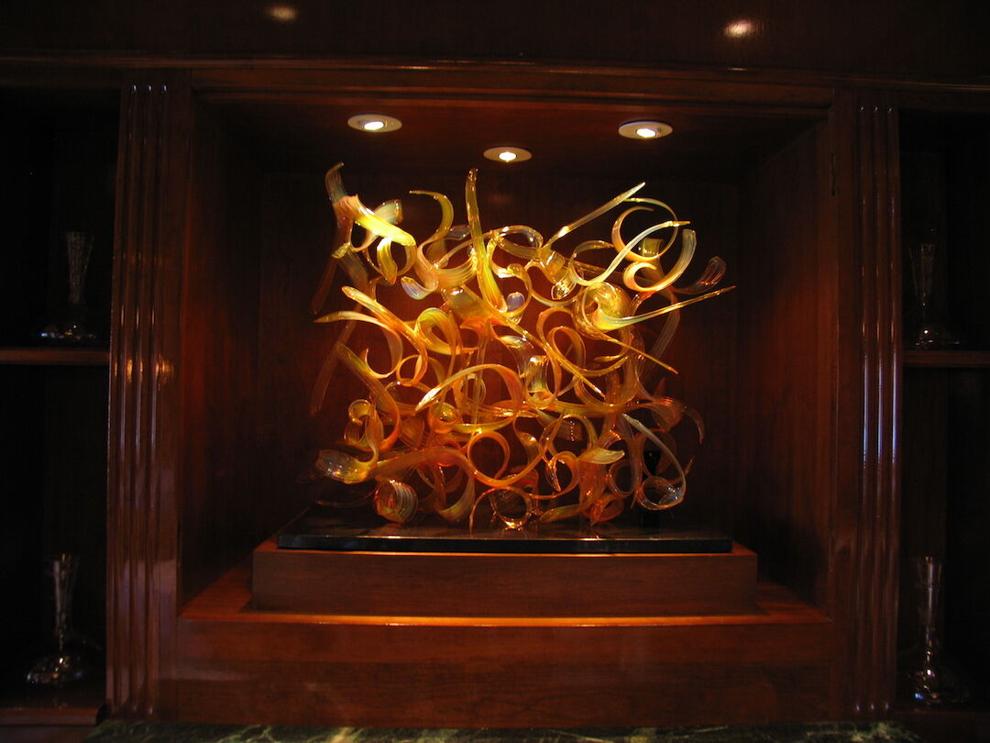 But, she ran into a problem: Her 4,000-square-foot studio wasn't big enough for the large-scale work she was getting, so a second building on the property was built in July to accommodate the direction Epiphany Studios is going. A ribbon cutting took place in September to celebrate the 2,600-square-foot addition.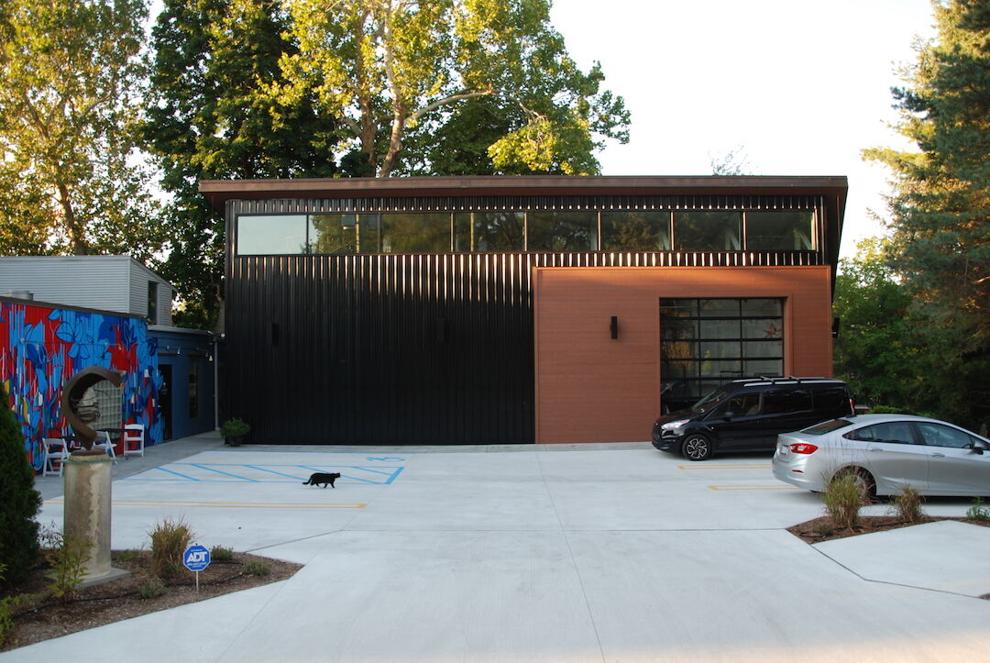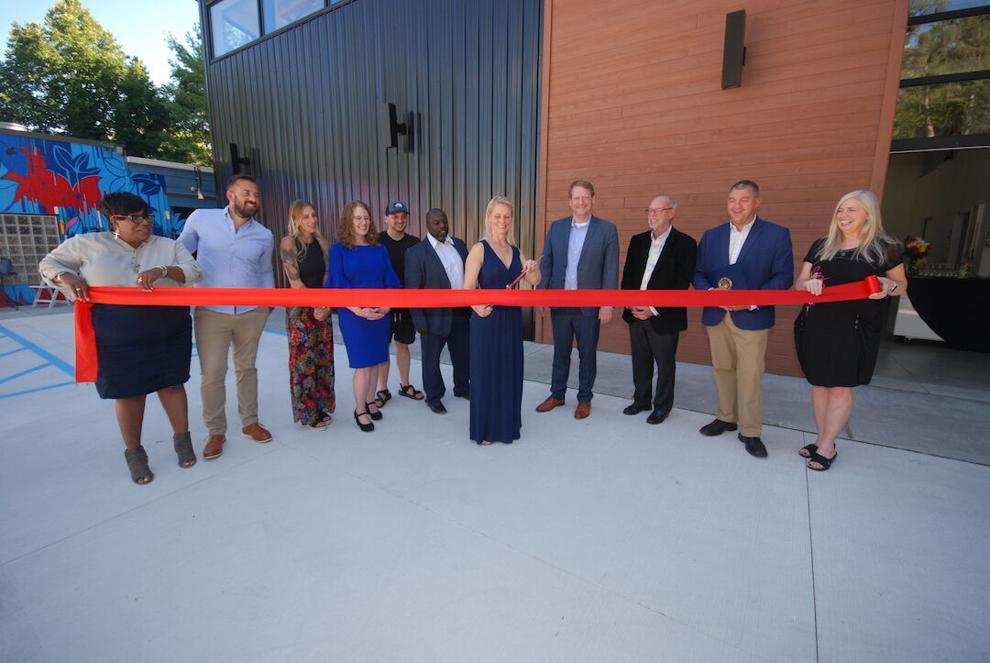 "April has the skilled eye and hands of an artist, the mind for entrepreneurism and leadership, and she's smart," says longtime client and Strategic Staffing Solutions President and CEO Cindy Pasky, who added that this is not something to which a lot of artists can "lay claim." "We have After 25 years, Epiphany Studios continues to contribute to the increasing growth of the glass art community enjoyed watching April develop both her business and her world-renowned glass artistry. Through-out her career with Epiphany [Studios], April has made decisions to grow her business and acted boldly on them."
This year has been decreed by the United Nations as the International Year of Glass, and Wagner says celebrations of glass are happening worldwide. Even more exciting, the Glass Art Society — a non-profit organization that was established to encourage excellence, advance education, and foster the appreciation and development of glass art worldwide — is bringing its 2023 conference to Detroit next June.
"The team and I are so excited about the community that has grown, and the fact that a glass community even exists in the Detroit area is just amazing," says Wagner. "We love that we can be a part of it."
Epiphany Studios is open to the public for shopping from 10 a.m. to 3 p.m. on Saturdays, but the community is invited to, as Wagner says, "experience the heat for themselves" at upcoming fall workshops, including glass ribbon, glass heart, glass bird, glass icicle, glass snowman, and more family-friendly experiences, which are posted on the studio's website.
EPIPHANY STUDIOS
770 Orchard Lake Rd, Pontiac