Brett Salamin started the film program at Detroit Country Day School with four students and a camera 10 years ago, and has grown it into one of the premier programs in the country. Many of his former students are currently studying, working, and winning national awards in this competitive field. 
"My motto is this: I teach them well, push them hard, and let them go," he said. "And it works." 
Salamin, a life-long film buff with a background in acting, went to the leadership at Detroit Country Day a decade ago and pitched the idea of a college-level film program. DCD has an extensive Visual, Performing and Communications Arts Department for students in preschool through 12th grade.The film program is offered to DCD's 630 upper school students and is based on a college-level program. 
"I saw the future in that we'd be needing more content and people who know how to make that content," he said. "Obviously, I didn't realize how much content creation was going to grow, but really, I only think it's going to get bigger. And I'm training kids for college and careers in that field." 
Detroit Country Day's film program offers 11 classes: seven in filmmaking and four in acting. Under Salamin's tutelage, students have matriculated to some of the best arts colleges in the country, with 12 former students working in the industry now and about double that in college studying acting, film, and other related fields.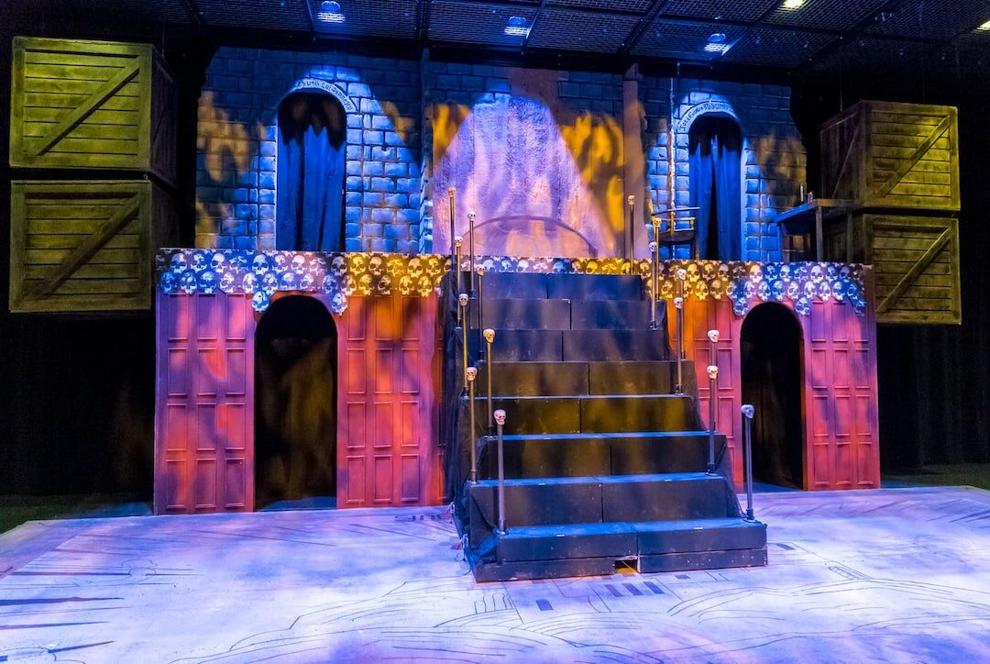 "These kids are heading out into the world with so much more experience," he said. "And better prepared for their future." 
Salamin's formal training was in acting, but over the years he has pursued online courses and certifications in filmmaking. Although he is an independent filmmaker, his greatest passion lies in teaching the arts.
"I hope to light a fire in the next generation," he said. And so far, Salamin is realizing his dream. 
The film program, which each year has about 100 students in it, has won several state and national awards. They've won 15 state championships, a national Gold Key and countless Digital Arts Film and Television (DAFT) Best of Show awards. For the last two years, his students won the top prize for Videos for Change, a nationwide public service announcement (PSA) competition. In 2021, the students wrote, acted and directed a PSA on suicide, entitled "Beneath the Surface." And again in 2022, they won with another PSA on suicide entitled "Sorry." 
"These are student led projects," Salamin said. "They do all the writing, the acting, the directing, and the filming. All of it. I just guide them." 
Salamin, as a member of DCD's arts faculty, teaches under the school's conservatory program, which aims to provide a higher-level arts curriculum. By providing valuable experiences, this elite program helps students who want to gain admission to the top schools and eventually pursue careers in the field. 
"I'm their teacher, their mentor," he said. "And I love doing that. I give them a lot of autonomy, and they are very invested – and it shows."
If you would like to learn more about the film and other programs at Detroit Country Day, if you would like to learn more about the film and other programs at Detroit Country Day, visit www.dcds.edu/admissions to fill out an inquiry form.
DETROIT COUNTRY DAY SCHOOL 22305 West Thirteen Mile Rd., Beverly Hills, MI 48025 www.dcds.edu