An EPIIC Journey: How Detroit Country Day School is changing traditional education to better prepare students for any future.
Sponsored by Detroit Country Day School 
Written By Tim Bearden, Chief Academic Officer, Detroit Country Day School
In F. Alden Shaw's kitchen in the year 1914, a handful of boys began an experience that would become Detroit Country Day School (DCDS). Now, more than 100 years later, the school is a thriving co-educational independent day school, but the mission has stayed the same – prepare students for the world beyond DCDS with a unique, rigorous, world-class learning experience. Today, the school's instructional plan takes a big-picture approach to learning with EPIIC, an initiative designed to deliver Experiential, Participatory, Image-Rich, Interdisciplinary, and Connected learning. The EPIIC experience students get at DCDS would make Mr. Shaw proud.
There is no doubt that the world has changed significantly since the early days of the 20th century. School facilities across the United States have changed dramatically, technology has evolved exponentially, and our students face many new social and educational challenges. However, schooling in the U.S. has largely remained the same. Students still occupy classrooms arranged in rows, with a teacher lecturing at the front of the room. Less and less is that the case at DCDS, where the school endeavors to take students on an EPIIC journey.
"Instead, the school's focus is to place students ahead of that growth by giving them the ability to face unfamiliar problems and creatively find solutions"
Schools all over the world struggle to keep up with the rapid evolution of technology, and the changing environment that social media and digital advances have created for our students. At DCDS, the goal is not to try to keep pace with technology or globalization of the world's thinking and economy. Instead, the school's focus is to place students ahead of that growth by giving them the ability to face unfamiliar problems and creatively find solutions. To apply that which they know, to build frameworks for solutions, and to be the innovators that others chase  – that is what EPIIC instills in the DCDS student.
Experiential Learning
Each letter of the EPIIC acronym stands for a critical element of the DCDS instructional plan. Experiential learning is simply that – giving students an opportunity to experience the learning process through active engagement. Students don't passively receive information but are active participants in their education. The teacher is a facilitator of project- and inquiry-based experiences, and endeavors not only to help students find success, but also to engineer their initial failure in these activities. DCDS teachers understand that for their students to grow cognitively, the students must first make mistakes, fail, and learn from those mistakes. Specific experiences built into each grade level and course give students a constructive understanding of designing, prototyping, evaluating, and then modifying based on their analysis. Whether during a pre-school coding exercise in our Lower School Makerspace or working through a complicated theoretical math problem in the Upper School Number Theory course, students learn to be resilient problem solvers.
Participatory Learning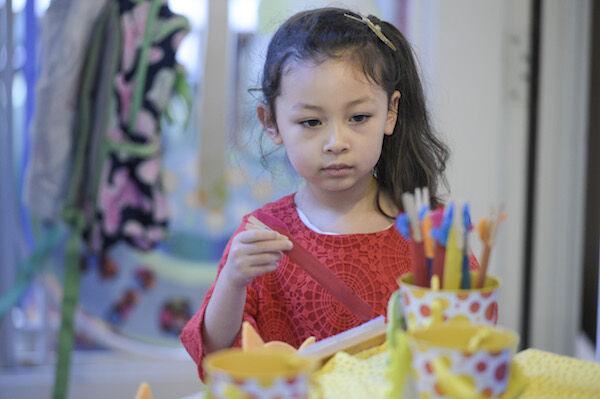 Equally important to experiencing their learning is participating in it. These two things are often mistaken as being one and the same. Participation means that students have an active role in constructing their learning. For example, in our Reggio Emilia inspired preschool, students interact with the world around them through play. Teachers take note of their inquiries, interests, and play, and then construct learning experiences based on student interest and engagement. Similarly, in a middle school STEAM (Science, Technology, Engineering, Arts, and Math) classroom, students are given the framework for a problem, and then they determine possible solutions. Their active participation is critical to the depth of learning.
Image-Rich Learning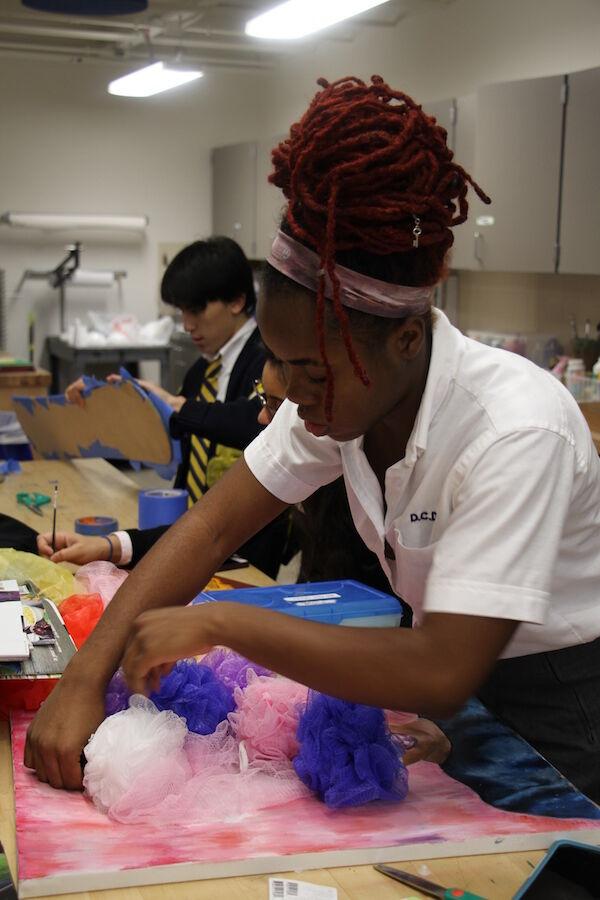 The Image-Rich aspect of EPIIC is one that is often overlooked or even discouraged in schools. Almost every student in virtually every school in America carries a still and video camera with them to school each day – their phones. Students live in a world where images are ubiquitous. Applications like Snap Chat and Instagram focus on interactive communication through images. Young people today live in a visual world, and instruction must include vibrant, frequent images. As recently as twenty or twenty-five years ago, the only video camera in a school might have been a shoulder-held VHS recorder checked out from the Audio-Visual room. Now almost every student carries a high-resolution video camera. The ability of our students to communicate and story-tell through images is not only critical to them, but to their success in the world. Every classroom at DCDS is equipped with interactive technology to display, record and create images.
Interdisciplinary Education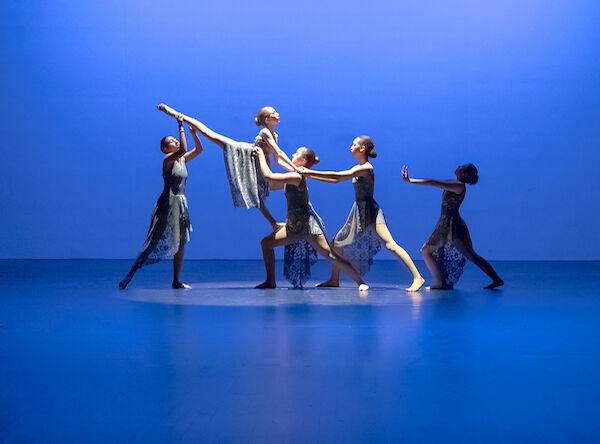 Interdisciplinary education acknowledges that in the world outside of school walls, math, English, science and social studies do not exist in independent silos.  All of the content our students study is intermingled in the world outside of school, as it should be within our school walls as well. Through interdisciplinary projects and courses, DCDS teachers plan together at all levels of the school to make connections across content areas. The Upper School AP Art History teacher may team with the school's American Literature teacher to present an engaging lesson on the art, literature, and culture of the Harlem Renaissance. The school librarians team with grade level teachers to give our students interactive, interdisciplinary research projects throughout the school. In the Upper School, DCDS offers courses like engineering, which blends math, science, coding and creativity while the Middle School offers STEAM courses to do the same. The Upper School offers a Latin American History course – taught entirely in Spanish! Interdisciplinary instruction bridges content areas and even grade levels.
Connected Learning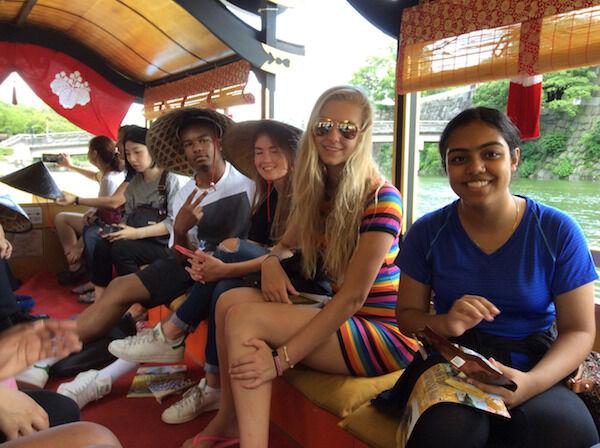 Finally, Connected learning is learning that relates the elements of instruction in the classroom to student interests and the world beyond DCDS. Through partnerships with area businesses and hospitals, through our Global Communities Initiative that connects our students to schools around the world, through our senior project initiative which gives our graduating seniors internship experiences throughout the state, nation, and even abroad, DCDS is constantly seeking for opportunities to connect our students to the world in which they will live. A connection can be as simple as our Lower School students visiting area businesses and understanding how math is used in the ice cream store down the road. It can be our Middle School students visiting their families' attics and basements to gather artifacts that they can "curate" in creating their museum of family history. It can be as world-connected as our Upper School students visiting one of our sister schools in Italy, France, Spain, Germany or Japan to have a ten day totally immersive experience living and going to school with a counterpart in another region of the world. Connected learning brings the world to the classroom of DCDS students.
Beyond the EPIIC framework, DCDS has instituted an articulated instructional strategy based on the EPIIC philosophy. While there are advantages to becoming a DCDS student at any age or grade level, the integrated nature of the plan at the school gives a real advantage to students who start young, in our Lower School. The Lower School builds on a Reggio Emilia inspired learning framework. Reggio Emilia is an internationally known and respected philosophy that focuses on students interacting with the world around them through play and developing inquisitive, questioning minds. As students move through the Lower and Junior Schools, the curriculum becomes increasingly based on problem-solving. In project learning activities, our elementary students learn to build on the skills of question asking that were developed in preschool and kindergarten, and begin to create their unique solutions to the problems they've identified. The Middle School gives students exposure to more sophisticated problem-solving and focuses on building an interdisciplinary approach. Through school-wide project days, like Design Thinking Day, students work collaboratively in teams to identify and solve problems and form creative solutions to make a better future. Finally, in the Upper School, students apply the vast knowledge base they have developed and use it to think about and solve incredibly sophisticated, college level and beyond world problems. Each year and grade level builds on the one that came before it.
Epic Results
Since DCDS began formulating its EPIIC approach just over five years ago, the results speak for themselves. The school has always been known for extraordinary achievement in academics, athletics and the arts. Over the last five years though, the school's composite ACT scores have steadily grown each year. The average ACT score at Detroit Country Day School is now 29.2 out of a possible 36, with 100% of students taking the test each year. The state average is just above 20.
The instructional strategy at DCDS is tremendously successful by many measures. In 2017, the school administered over 600 AP (Advanced Placement) tests – tests which allow students to receive actual college credit with a qualifying score. Over 90% of our students taking an AP test earned a passing score that was eligible for college credit. Nationwide, just over 50% of students receive a passing score on AP tests. In 2016-17 the school had a record number of National Merit Semi-Finalists. Students continue to be accepted at astonishing rates at the best universities in the country. EPIIC instruction is yielding epic results.
Good schools and organizations evolve and grow with the times. Great schools and organizations prepare their students to be successful in the world of their time. The best schools engage and prepare their students in a way that prepares them to change the world – to be the innovators and leaders that others follow. Those young men who gathered in F. Alden Shaw's kitchen over one hundred years ago were seeking a path to greatness. A way to change the world. The young men and women who walk the halls of Detroit Country Day School's 21st-century facilities today have the same dreams and aspirations. The world has changed in exciting and complex ways in the past century, and DCDS has been at the forefront of those changes as its alumni have been leaders and innovators. The school's 21st-century graduates will take an EPIIC journey to engage in a better and more remarkable tomorrow.
To learn more about Detroit Country Day School's curriculum, check out their website www.dcds.edu and check out the schools blog at dcdsyellowjackets.blogspot.com.
If you are interested in inquiring about admission for your child, fill out this inquire form online and someone will contact you: Admissions Inquiry Form.
Lower School (Grades PK-2)
3003 West Maple Road
Bloomfield Hills, MI 48301
Phone: 248.430.2740 Junior School (Grades 3-5)
3600 Bradway Boulevard
Bloomfield Hills, MI 48301
Phone: 248.430.3566 Middle School (Grades 6-8)
22400 Hillview Lane
Beverly Hills, MI 48025
Phone: 248.430.1677 Upper School (Grades 9-12)
22305 West 13 Mile Road
Beverly Hills, MI 48025
Phone: 248.646.7717